Who's the reddest of them all?

Murphy win in 3rd Congressional reveals GOP-flavor of all 17 counties
THIRD CONGRESSIONAL DISTRICT – Is there another set of contiguous counties in the USA where the GOP is more of a slam dunk, at least for federal office seekers? Probably. But, the Greg Murphy ( R ) versus Allen Thomas ( D ) match-up Tuesday night proved beyond a shadow of a doubt that Republican roots run deep in these here parts. Just for the record, here is the lineup of the 17 counties. Sparsely populated Camden County (in the northeast corner of the state) comes in first with 70.9 percent of voters casting ballots for the Republican nominee.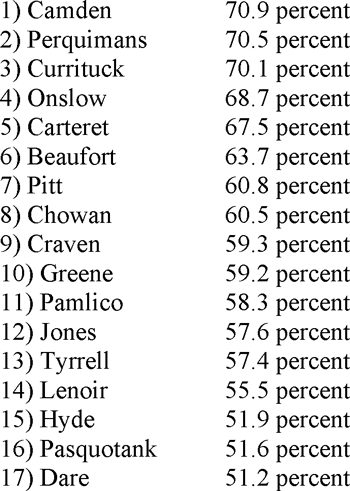 ---
Advertisment
---