TWO SEX OFFENDERS RETURNED TO PRISON

NEW BERN – District Attorney Scott Thomas announced the following convictions and sentences for two sex offenders who committed new offenses in Craven County. The defendants appeared in Craven County Superior Court before Superior Court Judge G. Frank Jones, and the cases were prosecuted in court by Assistant District Attorney Laura Bell.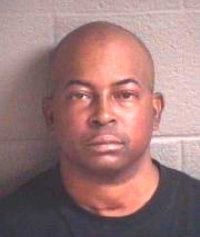 ALEXANDER PEACE, 42, formerly of Vanceboro, pled guilty to one count of Failing to Report a New Address as a Sex Offender. Following Hurricane Florence, the Craven County Sheriff's Office took the initiative to check on the status of registered sex offenders in light of the displacement of a number of residents. Registered sex offenders are required to report any change in address to the Sheriff's Office within three days of their move. When officers went to Peace's reported address in Vanceboro, they found the residence empty. They contacted Peace, who said he was having difficulty finding a new residence. The Sheriff's Office worked with him to get a current address on file. In early October, Peace reported that he was moving back to the Vanceboro address where he previously lived, but officers were unable to locate him at that address in early December, and the person who was living there said that Peace had not lived there since before the hurricane had hit the area. Peace was then charged with failing to report a new address.
---
Advertisment
---
Judge Jones sentenced Peace to a prison term of 33 to 49 months. When released, Peace will again be subject to the sex offender registration program.
ANTONIO WRIGHT, 33, of Cove City, pled guilty to two counts of being a Registered Sex Offender on Child Premises. As a sex offender, Wright is not allowed to go on school property or within 300 feet of locations intended primarily for the use of minors when minor children are present. A Craven County Sheriff's Office investigation revealed that, in December, Wright went to H.J. MacDonald Middle School in New Bern, and was on the property for approximately 10 minutes, as he was riding with someone who was dropping off an item for a child at the school. Later that afternoon, Wright went to the Craven County Public Library in downtown New Bern. In doing so, he was at a location that was approximately 66 feet from the entrance to the children's section of the library, which is an area intended for use by minor children, and there were children present while Wright was in the library.
Judge Jones sentenced Wright to a prison term of 20-33 months. When released, Wright will again be subject to the sex offender registration program.
NOTE: Under North Carolina Structured Sentencing law, a convicted criminal defendant must serve all of the minimum active sentence and may be required to serve up to the maximum sentence. Upon release at the conclusion of the prison sentence, a nine to twelve month period of post-release supervision by a probation officer is required.