Sudden rule change for voting favors urban areas over rural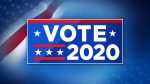 RALEIGH – With no prior notification to Republican legislators, the Democratic Party-controlled N.C. State Board of Elections issued election rules changes late Friday afternoon.
One change requires counties to provide at least one early voting site for every 20,000 registered voters. That means that Wake County, dominated by Democrats, will have 38 early voting locations, while more rural counties may have only one.
Sen. Ralph Hise (R-Mitchell), who co-chairs the Senate Elections Committee, said: "It should raise red flags for everybody when the Board of Elections, which is controlled by one political party, issues an 'emergency' order late in the afternoon on a Friday. It's an open question as to whether this order is even legal.
---
Advertisment
---
"And indeed, there is major cause for concern about this late-afternoon partisan rule. It appears that areas with high concentrations of Democrats will have dozens of early voting sites while more Republican areas may have just one.
"How is it fair or equitable for voters of one party to be able to walk down the street to vote early, while voters of another party will need to drive for miles and miles to vote early?
"The State Board of Elections must clarify this situation immediately, and also explain how they expect counties to pay for this out-of-left-field change."
Per a 2018 court ruling, the elections machinery in North Carolina is controlled by the Democratic Party. Gov. Roy Cooper appoints three of five members to the State Board of Elections, including the chair.
Shortly after winning control of the Board of Elections, Gov. Cooper summarily dismissed the widely-respected former executive director, Kim Strach, and replaced her with a handpicked partisan.