Space at a premium in Oval Office

World's most important room not very big!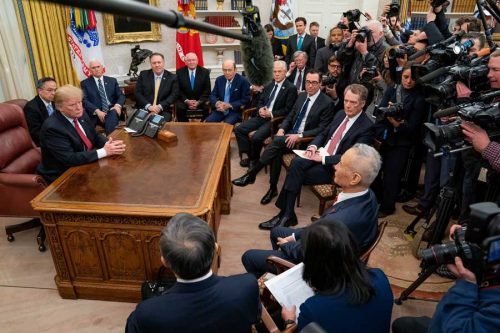 WASHINGTON, D.C. – When President Trump meets with foreign dignitaries at his office in the West Wing of the White House – like this session Jan. 31 with Chinese
Vice Premier Liu He – things can get a little tight. Throw in eight or ten Cabinet members, two dozen or so media types, and Secret Service operatives at strategic spots – well, any elbow room is almost gone.
For the most part, camera angles and other images often convey the mistaken impression of a much larger space. The room, of course, is remarkable. The chandelier shot clearly demonstrates a true oval – and a versatile one at that, depending open whether the President is addressing the nation, conferring with staff, or hosting VIPs.
---
Advertisement
---
The oval's long dimension is just under 36 feet, with the short axis exactly 29 feet. Another amazing feature of the Oval Office is its height – 18 and a half feet. And, what is known as the 'line of rise' – the point at which the ceiling begins to arch – is 16 feet 7 inches above the floor.
The most familiar view of the White House – that seen from Pennsylvania Avenue – does not allow a line of sight into the Oval Office (tucked into a corner on the back side of the West Wing).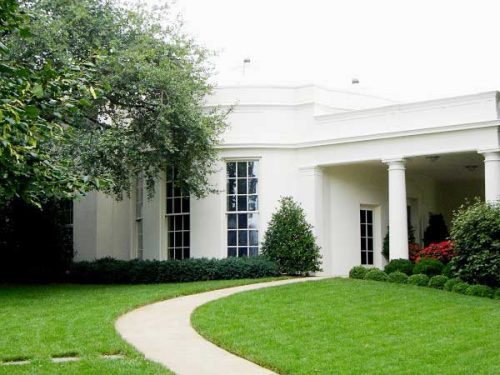 The distinctive and tall windows of the Oval Office begin at the floor, and are shrouded by mature trees. The office offers the nation's Commander-in-Chief easy access to the well-manicured Rose Garden where many official functions take place, or to a gently curved path away from hubbub of the famous building!