Shots fired in Monday's high speed drug chase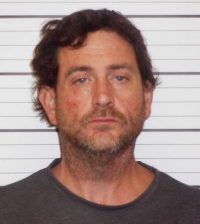 PAMLICO COUNTY – On Monday, December 9th, 2019, Deputies with the Pamlico County Sheriff's Office arrested and charged Kenneth Franklin Hill, Jr. with multiple drug and motor vehicle violations as a result of a high-speed chase.
Over the past several months the Pamlico County Sheriff's Office has investigated Hill for his involvement in the use and distribution of Methamphetamines in Eastern North Carolina.
At approximately 3:30 pm, Deputies noticed Hill operating a 2011 Buick Regal on NC Hwy 55 East near the Craven/Pamlico County line. When deputies attempted to stop Hill, he refused to stop leading deputies on a chase which ended near the intersection of Kershaw Road and 306 South in Arapahoe.
---
Advertisment
---
During the chase Hill operated his vehicle in excess of 100 MPH multiple times and utilized his vehicle in an attempt to assault law enforcement. When Hill attempted to assault deputies with his vehicle, several shots were fired by deputies into the vehicle.
No one was injured as a result of the shots being fired.
During the chase Hill threw multiple bags of methamphetamines out the window, most of which were recovered by law enforcement after the chase. Deputies recovered 56 grams of Meth and $610 in US Currency. Hill was charged with the following crimes:
Felony Maintaining a Vehicle for Use/Distribution of Controlled Substances
Felony Flee to Elude arrest with a Motor Vehicle
Felony Assault with a Deadly Weapon on Government Official (2 Counts)
Felony Trafficking Methamphetamine (2 Counts)
Possession of Drug Paraphernalia
Injury to Personal Property
BOND: $500,000.00 secured
As a result of the shots fired into the vehicle, the NC State Bureau of Investigation was brought in to assist in the investigation. The Craven County Sheriff's Office also assisted in the case. Hill had several active probation violation warrants for refusing to obey the directives of his probation officer.