Severely injured in accident, young woman launches 'Go Fund Me' campaign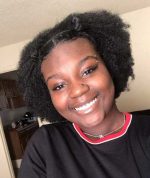 My name is Daquiana Jarvis, daughter of Ansel Jarvis and Regina Moore-White who are natives of Pamlico County. Age 20, I am an independent young lady, working hard to live on my own and support myself financially. I had no idea on July 4, 2021 how much this would change. This is the day that I was involved in a terrible car accident, which resulted in me losing two fingers on my left hand. This horrible ordeal has taken a mental toll on me. Many times I cry and cannot stop myself from constantly reliving the accident in my mind.
Thankfully I have a great support system that is helping and assures me that everything is going to be okay. But truth be told, I don't always feel this. I am trying my best to be positive and accept that while my life has changed I can and will regain my independence. I remind myself that I could have lost my life in the accident but it was spared. Therefore, I have a life to live and for that I am extremely grateful!
I will need to have multiple surgeries and physical therapy to recover the use of my hand. Currently I am unable to work and my car was totaled. I have learned over the past month that it is okay to need and accept help. I am asking for your help. If you would like to donate, go to: gofundme/4f961ea6. If you are unable to donate, please share the link. Prayers and words of encouragement are also needed. Thank you to those that have already donated, shared, prayed for me and gave words of encouragement.