RECENT CONVICTION IN CRAVEN COUNTY SUPERIOR COURT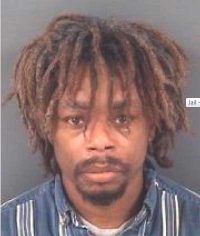 NEW BERN – District Attorney Scott Thomas announced the following conviction obtained by his office in Craven County Superior Court. Judge G. Frank Jones presided over this term of court, and the case was prosecuted in court by Assistant District Attorney Laura Bell.
LASAUN ELLIOTT, 36, pled guilty to three counts of Malicious Conduct by Prisoner. Elliott, an inmate of Craven Correctional Institution in Vanceboro, is serving a prison sentence for felony offenses. While there, he threw a cup of urine on two correctional officers who were escorting a nurse through a cell block so she could administer medication to several inmates. On a second occasion, a female officer was making security rounds in the cell block where Elliott was housed, and Elliott exposed his genitals to her. Judge Jones sentenced Elliott to a prison term of 33 to 49 months, which will not commence until he has served the sentences for which he was already imprisoned. The charges were investigated by the Craven County Sheriff's Office.
District Attorney Scott Thomas said, "Our correctional officers in our county jails and state prisons have tough jobs to maintain order in these facilities. When inmates commit criminal offenses while incarcerated, my office seeks to prosecute them, convict them, and add additional time to their current sentences of confinement. We appreciate our correctional officers and salute them for their work in our criminal justice system."
---
Advertisement
---
NOTE: Under North Carolina Structured Sentencing law, a convicted criminal defendant must serve all of the minimum active sentence and may be required to serve up to the maximum sentence. Upon release at the conclusion of the prison sentence, a nine to twelve month period of post-release supervision by a probation officer is required.