WATER OUTAGE — has been cancelled.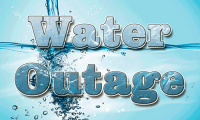 Due to Hurricane Dorian, the planned water outage scheduled for 9/4/2019, has been cancelled.
We will update you when the project is rescheduled.
---
Advertisment
---
---
On Wednesday, September 4, 2019 beginning at 9:00 a.m. water service will be interrupted to water consumers located in the following areas:
• Scott Town Road
• Neuse Road from the intersection of Prescott Road to the intersection of Goose Creek Road.
NC DOT contractors will be performing waterline tie-ins related to the road relocation project in the New Bethlehem Church and Millpond curve vicinities. The outage is expected to last from 9:00 a.m. to 6:00 p.m.
After water service is restored, customers in the affected areas will be under a Low Pressure Advisory until further notice.
Customers are encouraged to plan for the outage by storing or purchasing water.
We apologize for the inconvenience and appreciate your cooperation during the outage period.
For questions, contact the Pamlico County Water Department at 252-745-5453.