Georgia man charged in sexual assault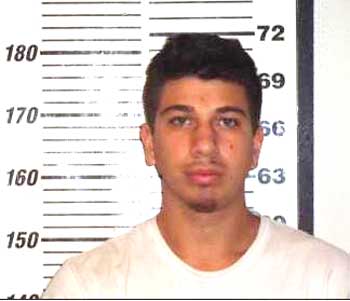 CARTERET COUNTY — On 05/22/2019, Carteret County Deputies and the NC State Bureau of Investigation flew to into Midcoast Regional Airport in Ft. Stewart (Hinesville) GA to pick up Michael Eliseo Alaniz, 20, of Ludowici, GA for engaging in sexual acts with a local minor.
Detective JC Hawks who investigated the case said that Alaniz is accused of have relations with a 14- year-old girl he met while living in Carteret County in the spring of 2018.
---
Advertisment
---
Alaniz, who was arrested on 05/08/2019 by the Long County Sheriff's Office was held in the Liberty County jail awaiting an extradition hearing for the NC charges. Once extradition was waived, the NCSBI flew their plane into Michael J. Smith airport
Wednesday morning to pick up Carteret County officials who made the round trip.
Alaniz was charged with statutory rape of a child under the age of 15 and placed in the Carteret County Jail under a $100,000.00 bond. He is scheduled to have his first court appearance Thursday morning in Carteret County District Court.