Drug busts net seven

Today, The Pamlico County Sheriff's Office announces the arrest of 7 criminal suspects as a result of a 6-month drug investigation that targeted those responsible with trafficking narcotics (heroin and crystal meth) in Pamlico County and throughout Eastern North Carolina.
The suspects were arrested and charged as a result of controlled purchases of drugs using undercover agents, confidential informants, traffic stops, search warrants and citizen complaints. The Craven County Sheriff's Office, New Bern Police Department and The North Carolina State Bureau of Investigation assisted in the operation.
The Sheriff's Office would like to thank Pamlico County residents who called into the office with tips and information. The investigations are ongoing, and more charges are expected.
---
Advertisment
---
Those arrested were:
Michael Shaun Leary DOB 07/28/1983
101 Trenton Rd Cove City NC 28523
Charges: F-TRAFFICKING, OPIUM OR HEROIN 8 COUNTS
F-PWIMSD SCH II CS 1 COUNT
M-POSSESS DRUG PARAPHERNALIA 3 COUNTS
Bond: $2,000,000 Secured
Thomas Anthony Leroy DOB 12/14/1969
517 Watson Ave, New Bern NC 2856
Charges: F-TRAFFICKING, OPIUM OR HEROIN 4 COUNTS
M-POSSESS DRUG PARAPHERNALIA 2 COUNTS
Bond: $1,000,000 Secured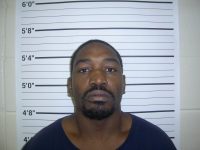 William Roger Swain DOB 04/28/1984
1023 Simpson Rd, New Bern NC 20560
Charges: PWISMD SCH I CS
POSSESS DRUG PARAPHERNALIA
Bond: $25,000 Secured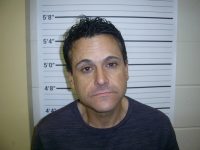 Bryan Dewy Ward DOB 08/02/1972
7506 NC Hwy 306 South, Arapahoe
Charges: POSSESS METHAMPHETAMINE
POSSESS HEROIN
SIMPLE POSSESS SCH V
Bond: $50,000 Secured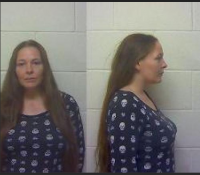 Catherine Dana Ireland DOB 03/25/1985
585 Antioch Rd, New Bern NC 28560
Charges: CONSPIRE TO TRAFFIC IN OPIUM/HEROIN
Bond: $5,000 Secured Bond