County & state agency settle with developer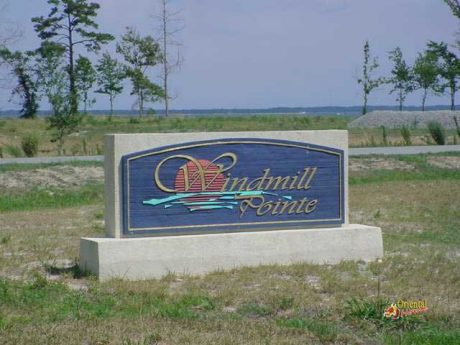 BAYBORO – Pamlico County will pay $300,000, and a state agency known as the Department of Health & Human Services will pay $275,000. The combined monies go to settle a lawsuit brought by Bufflehead Point LLC., developer of Windmill Pointe, which is a high-end 39-lot subdivision on the outskirts of Oriental.
The Pamlico County Board of County Commissioners voted unanimously Monday night to approve its share of the settlement. However, a brief phrase in the five-page agreement apparently EXCLUDES any indemnification for Pamlico County Health Director Scott Lenhart.
"Scott Lenhart remains a party . . . and that Bufflehead Point's claims against him are not released, settled, or dismissed."
Reached at his Bayboro office Tuesday afternoon – busy with COVID vaccination traffic – Lenhart expressed surprise that county officials had agreed to any settlement that would not have specifically absolved him of liability.
Otherwise, Lenhart refused all comment on the matter.
No one disputes the fact that Lenhart – in March 2018 – authorized a mailing to Windmill Pointe property owners. Known as a Notice of Intent to Suspend Improvement Permits, the document triggered a firestorm of controversy. Later, Lenhart pointed to an email from a high-ranking official with the Department of Health & Human Services – which Lenhart claimed had ordered the mailing.
In December 2018, a North Carolina Administrative Law Judge ruled that DHHS "acted erroneously, arbitrarily, and capriciously with respect to the issuance of the Suspension Notice."
Armed with that legal finding, Bufflehead subsequently filed its civil suit, citing a "cloud of uncertainty" which caused "Bufflehead Point and other property owners to suffer substantial damages."