Car impaled by tree. Injured motorist pulled from vehicle.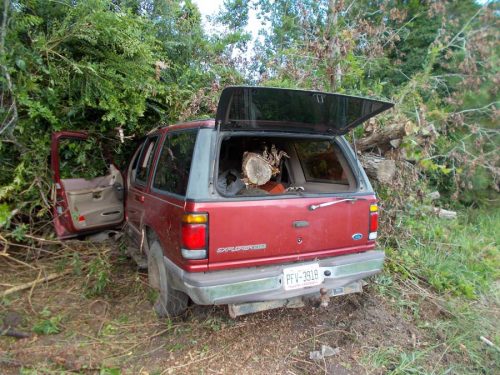 Rescue personnel from the Reelsboro Volunteer Fire Department extracted the injured driver of an older model Ford Expedition after a horrendous single car accident Tuesday afternoon in the 8500 block of Highway 55.
Shortly after 3 pm, the east bound vehicle apparently veered across two lanes of west bound Highway 55, down a steep embankment, plowing thru a small stream before being impaled by the long stump of tree, probably felled months earlier by either a storm or hurricane.
---
Advertisment
---
"We had to pull him out," said the captain of Reelsboro VFD. "He is in an ambulance on his way to the hospital."
The condition of the injured man could not be immediately determined. At the time of this report, an officer from the North Carolina Highway Patrol had arrived on the scene to begin an investigation of the accident.