ARSONIST CONVICTED, SENT TO PRISON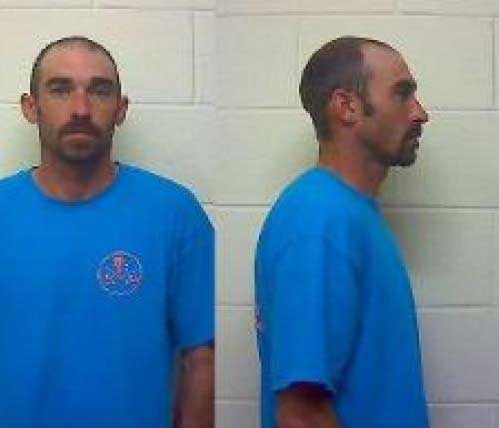 NEW BERN – District Attorney Scott Thomas announced that TIMOTHY ERIC LAIL, 38, of Vanceboro, entered a guilty plea just prior to his case being called for trial, and was sentenced to prison as an habitual felon, for charges arising out of a 2018 arson case. Senior Resident Superior Court Judge John Nobles presided over this term of court, and the case was prosecuted in court by Assistant District Attorney Matt Wareham.
On July 20, 2018, the Vanceboro Volunteer Fire Department responded to a residence on Craven Farms Road, in reference to a manufactured home that was on fire. Investigators with the Craven County Fire Marshall's Office learned that, prior to the fire engulfing the structure, a white male on a red four-wheeler was seen by neighbors leaving the location. Based on this information, and an initial review of the physical evidence, the Craven County Sheriff's Office began an arson investigation. The Sheriff's Office received a tip identifying Timothy Lail as a possible suspect. Investigators located Lail riding a red four-wheeler in the Vanceboro area and took in him into custody while seizing his cellphone. Lail was read his Miranda rights and he admitted to starting the fire inside the residence by using garbage and other debris. Furthermore, a search of Lail's phone revealed pictures of the fire being started. Lail stated he was intoxicated at the time and was mad at the property owner for evicting another former resident. Fortunately, the residence was not occupied at the time of the fire.
Lail has an extensive criminal history that includes at least three prior felony convictions, giving him the status of habitual felon for sentencing purposes. He pled guilty to Second-Degree Arson, and Judge Nobles sentenced him to a prison term of 77 to 105 months (approximately 6 to 8 ¾ years). Judge Nobles also ordered that Lail pay more than $ 48,000 in restitution to the property owner.
In summarizing the facts of the case to the judge, Assistant District Attorney Wareham noted that, because of the community's vigilance, the Sheriff's Office
investigators were able to identify and arrest a suspect within 24 hours of the occurrence of the fire.