After GOP sweep, Craven School Board expected to tilt right … but will it?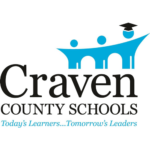 By Lori Ann Grady (Worley)
NEW BERN – For the first time in Craven County history – and in the first election after making the school board partisan – Craven County installed FOUR new members of the Craven County Board of Education last week. ALL of the new members are registered Republicans, which should have created a conservative majority on the board, "flipping" the non-conservative majority that has captured the board for more than 20 years.
A little bit of History
Historically, members of the school board were non-partisan, until a local bill passed in 2021 by the General Assembly changed the way Board of Education candidates are elected in Craven County. The 2021 bill changed Board of Education seats to be partisan and voted only by constituents within a district; there are no At-Large school board seats in Craven County.
Also historically, despite the non-partisan design, Board of Education representatives for the past 20 years have been registered Democrats, with the exception of David Hale (R) and Kim Rice Smith (UNA). Hale served from 2012 – 2020; Smith served from 2002 – 2022; Hale and Smith did not seek re-election at the close of their last terms. The board has largely acted as a Democrat – led majority in recent years, including more restrictive mask mandates and school closures that exceeded those of neighboring districts since 2019. The favor for a partisan board was overwhelmingly supported by community stakeholders, who were frustrated with the decline of enrollment, academic performance and teacher retention in recent years.
New board members include the following: Scott Murphy (District 2), Jennifer Dacey (District 4) and Lauren Kitzinger (District 6). Brent D. Manning (District 1) appeared on the ballot for re-election, after serving a short term as an appointee to the board when Stefanie King vacated her seat to accept a Principal position at West Craven Middle School. Due to the school board seats being elected in staggered terms, three members remained in their seats, including: Carr Ipock (District 3), Kelli S. Muse (District 5) and Naomi Clark (District 7).
The new Board composition includes a majority of registered Republicans (Manning, Murphy, Dacey, Kitzinger and Muse) and two lone Democrats (Ipock and Clark). It was hopeful that the County Commissioners and Board of Education would realize improved alignment that has largely been non-existent for the past 20 years, with both boards firmly securing a Republican majority.
But in a surprise twist to many, at the initial convening, and during a ceremonial Special Meeting to elect the Chair and Vice Chair of the new board, Brent Manning and Scott Murphy went on record in their first public vote and order of public business as aligning with their Democrat board members. The Democrat board members nominated Manning for Chair (Ipock), with a second from Naomi Clark, and Murphy for Vice Chair (Clark). While not required under the parliamentary procedure of the board, the nomination for Murphy did not even garner a second from other board members, except by Murphy himself after a silent pause by the board.
How did this happen?
The four new board members, to include Manning, have confirmed that during the campaign period they were in communication together about future board opportunities and priorities, if they were able to successfully "flip" the board and gain a conservative majority. This included informal conversations to align on important issues.
Editor's note: Much more to follow in the Compass Dec. 29 issue