Atlantic man charged with child porn following an ICAC investigation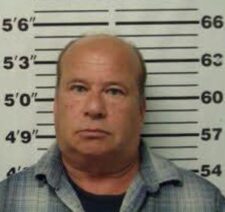 ***UPDATE***
Defendant David Ray Willis had his first court appearance today, 12/15/2022.  At his first appearance Judge Paul Delamar increased his bond to one-millions dollars.
---
On 12/14/2022 Detectives with the Carteret County Sheriff's Office Internet Crimes Against Children (ICAC) Unit arrested David Ray Willis, 56, of Bert Rd, Atlantic, NC.
Willis was charged with ten-counts of Third-Degree Sexual Exploitation of a Minor (possession of child porn materials). Equipment used to facilitate these crimes was seized. This was a joint investigation involving Onslow County Sheriff's Office, North Carolina State Bureau of Investigation and Homeland Security Investigations, Wilmington, NC.
Willis is currently being held in the Carteret County detention center under a $500,000.00 bond and is scheduled for his first appearance in court later today.