1 Gig Up, 1 Gig Down via fiber optic cable
County applies for mega broadband grant!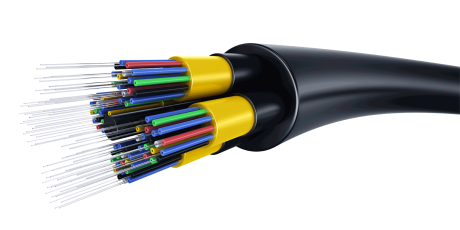 BAYBORO – Monday night, Pamlico County officials unanimously approved the go-ahead for an ambitious $6.6 million project, which could pay for in-ground placement of fiber optic cable to provide high-speed Internet for a mix of approximately 1,338 households and businesses. 
Our rural area qualifies as 'under-served' for speedy Internet. As a result, a new ISP (Internet Service Provider) known as Brightspeed has spotted an opportunity. To make it happen, North Carolina will kick in $4 million of its federal money allocated for COVID relief; Pamlico County will offer a 'match' of half a million; and Brightspeed coughs up the remainder – with the hope and belief that a large percentage of potential new customers will sign up – at a monthly fee that has yet to be set. 
This scenario, officially known as GREAT – Growing Rural Economies with Access to Technology –is no slam dunk. The mega grant from the State of North Carolina is 'competitive,' meaning that other rural areas are also eligible. 
And, there is no need to consult your calendars. Even if our area is approved, carefully planting 95 miles of fiber optic line – and hooking up individual customers – will take YEARS!
For the record, Brightspeed is a successor company of what is known as the 'Lumen/CenturyLink Divestiture Plan.' Lumen keeps the 16 states in its existing network where fiber broadband has been deemed a "higher priority" while selling off its assets to Brightspeed in 20 states that Lumen has decreed as "lower priority."