Volkswagen COUGHS UP more money for state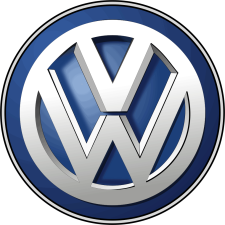 RALEIGH –The North Carolina Department of Environmental Quality's Division of Air Quality has submitted its plan for Phase 2 of a national settlement with the automaker. The plan details how North Carolina will invest the remaining $68 million on projects to significantly reduce NOx emissions and improve air quality.
Based on the success of Phase 1 and public feedback on the Phase 2 draft plan, here is a quick overview:
40% (approx. $27.2 million) for school bus replacements,
20% (approx. $13.6 million) for transit bus replacements, and
20% (approx. $13.6 million) for heavy-duty equipment replacement.
In Phase 2, DEQ will prioritize electric vehicle replacement projects to maximize emission reductions and public health benefits. DEQ will allocate the maximum amount allowed (approximately $10.2 million) to the Zero Emission Vehicle Infrastructure program to increase the state's charging capacity.
The earlier Phase 1 VW Settlement award resulted in 172 vehicle replacements (including 111 school buses), 27 DC Fast Charge stations, and 78 Level 2 charging stations. Phase 1 disbursed one third of North Carolina's $92 million share of settlement funding.