I Done Got Old | A Time for Reflection
By Rick Happ
MISSISSIPPI – A few days ago I celebrated a milestone birthday. All in all, it was a good day. My wife Nancy made my favorite dinner – steak, a good salad, and she also made Tapioca pudding for desert. Unlike previous birthdays, this particular birthday gave me great pause for reflection and a particular Blues song came to mind: "I Done Got Old."
And yes, now, I done got old. You can hear this song by Junior Kimbrough (Fat Possum Records) on YouTube at this url: www.youtube.com/watch?v=nSWTkI_aVSo
It is a blessing to have many good experiences in life, especially educational ones, where life's lessons are learned from others, usually from our elders. But we can learn from anyone. A co-worker on my first job once told me, "Nobody is totally worthless, they can always be used as a bad example!" And without a doubt, we can learn from Nature. One need not have the great mind and talent of Leonardo da Vinci – the natural beauty and order of our World is for all to behold.
I remember taking a long weekend about 40 years ago and driving down to the Delta to listen to the old blues masters. It was the weekend of the King Biscuit Blues Festival in Helena, Arkansas — an experience of its own. But I'll never forget my night at Junior Kimbroughs' juke joint in Holly Springs, Mississippi. It was very difficult to find – I had to continue to stop and ask locals for directions.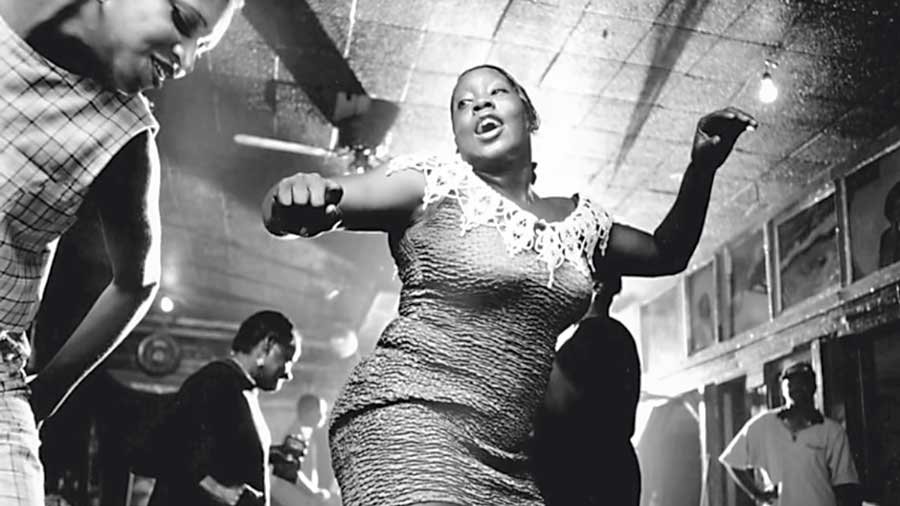 My dog, a very friendly and beautiful malamute mix, accompanied me into the little shack that night and he had a great time meeting the people and getting a lot of attention. I was the only white person in the place, but the locals accepted me like one of their own. The people I met there were literally dirt poor, but you would never know it from being there that night. The joint was jumpin' and everyone was having a good time. Over the years, I have been to many fancy weddings and festivities, but I have never witnessed such a happy group of people.
I remember at one point in the evening seeing a well-built, good-looking woman on hands and knees dancing with Mr. Malumute! It seemed like wherever I went, my sidekick always got the attention of some good-looking woman!
I was staying at a small motel in Clarksdale and on Sunday afternoon, before heading home, I visited the Blues Museum there. Sure enough, a black and white picture of Junior's place was hanging in the museum and I was able to get a copy which is now framed and treasured. An old saying comes to mind: "If you don't like the blues, you have a hole in your soul."
The old hill country bluesmen have all but disappeared but their influential music lives on.
My birthday wish for everyone is health, happiness and most important, Wisdom! The Good Book says the beginning of Wisdom is "Fear of the Lord." Pretty well sums it up, especially with such uncertain times for our future. There is an innate goodness to our souls, and no matter our religious beliefs, there is an underlying awareness that we are asked to help and love each other.
Pictures: Matthew Johnson, Producer; Fat Possum Records