'Almost new' ambulance saves taxpayers big bucks!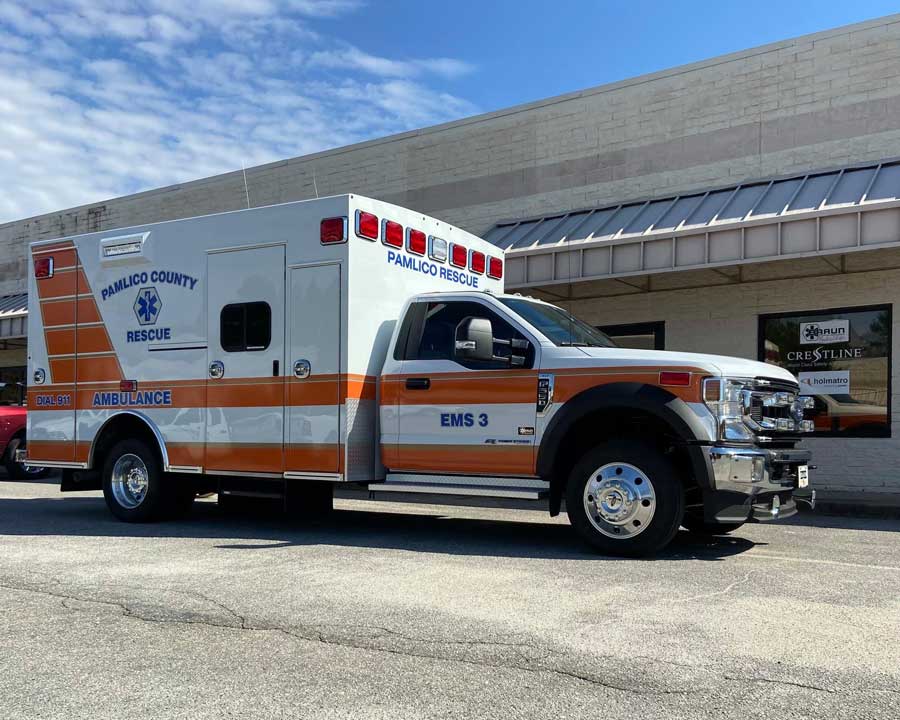 BAYBORO – A huge thank you, and accolades, to the Pamlico County Rescue Squad for an innovative procedure that upgrades and improves much of an existing ambulance, saving the County Commission (and ultimately the taxpayers) $75,000. 
T.W. Harris, Captain of the Rescue Squad, explains: 
"This ambulance, known as EMS 3, was an original 2010 Braun Ambulance first purchased in October 2010 for $173,000. After 10 years of extensive use, and having been driven 125,000 miles, the recent remounted module is a lower cost way of getting a new ambulance. 
"Basically the box is taken off the current chassis. Needed changes, if any, are made. For example, new paint, graphics, suspension, lights, etc. The refurbished box is then placed on the new chassis of a 2020 Ford F-550." 
Total turnkey price?  $159,900. "This compares to brand new trucks, equivalent to EMS 3, which are priced at approximately $230,000," said Harris.
Reached Wednesday afternoon, Harris said EMS 3 has not yet arrived, but tentative plans call for the vehicle to show up some time soon, likely ready for quick deployment!